WHEAT VARIETIES
CDC Plentiful - CWRS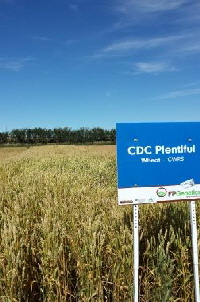 CDC Plentiful offers high yield, strong straw and a comprehensive disease package including the best available resistance (MR) to fusarium head blight. In addition, this variety is very early maturing (1 to 3 days earlier than most popular varieties e.g. Cardale, Carberry), making it ideal for all regions.
AC® Muchmore – CWRS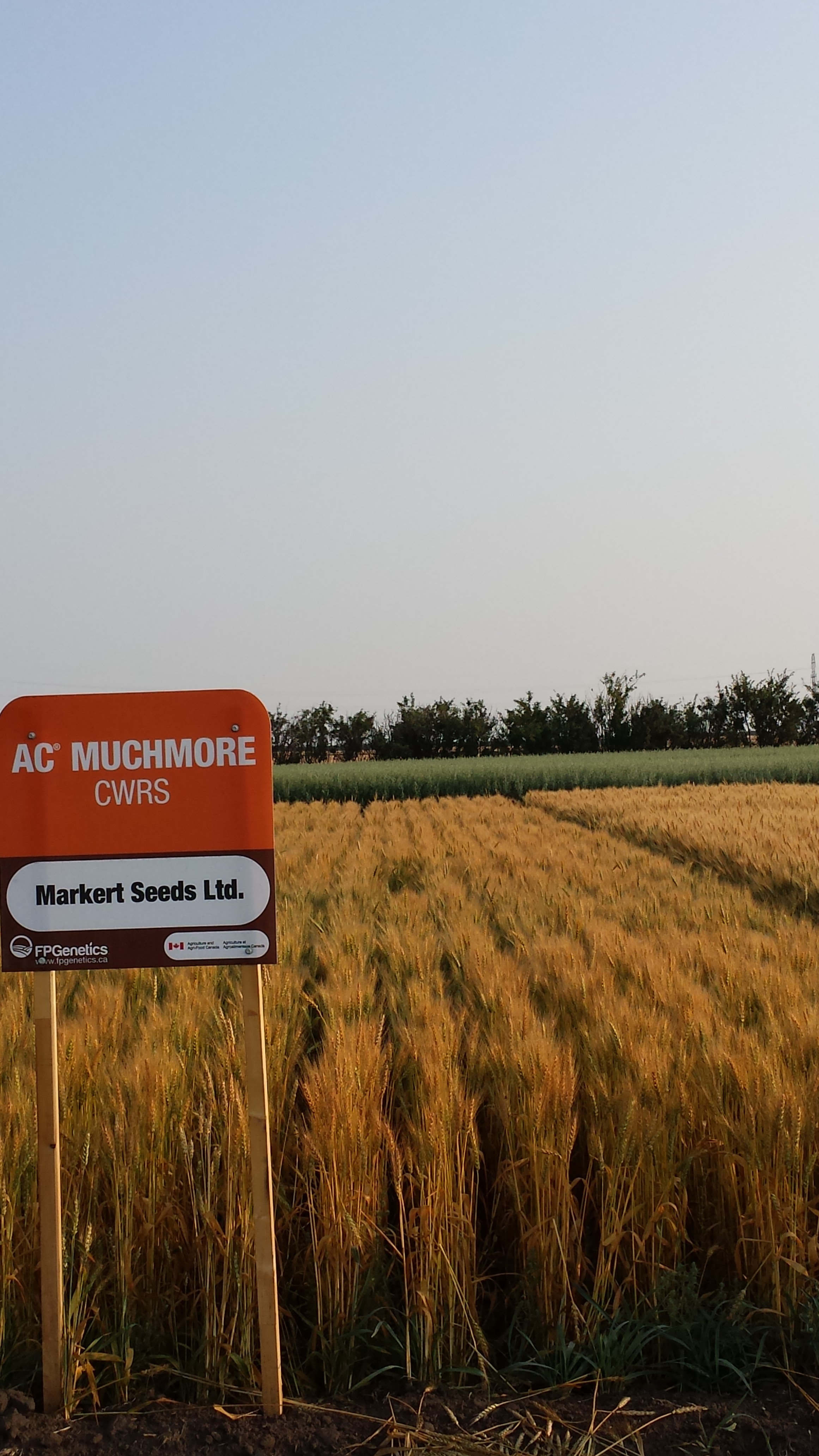 AC® Muchmore is an awned semi-dwarf variety that delivers high yield, standability and a comprehensive disease package – resistant to leaf and stem rust, common bunt and stripe rust. Ideal for high fertility management programs. AC® Muchmore offers consistent high yield and is the shortest HRS wheat. Custom application of seed protectants available.
AAC Brandon - CWRS

AAC Brandon is an awned, semi-dwarf CWRS variety that when compared to AC Carberry has +5% yield, 0.5 days earlier maturity, 1 cm shorter and similar lodging tolerance and disease resistance. AAC Brandon is well adapted across Western Canada but will be especially attractive to wheat producers in the high yielding areas of the Prairies who desire a short, strong strawed variety with good FHB resistance.
CDC Go – CWRS
Semi-dwarf HRSW that has a strong straw, high yielding, medium maturity with high kernel weight. Resistant to bunt, moderate resistance to leaf rust and R to MR for stem rust. MR to MS for loose smut. Custom application of seed protectants available.
CDC Utmost VB – CWRS


CDC Utmost VB is the highest yielding wheat ever registered out of the CDC. The advantages of strong straw, standability and colour retention deliver the highest returns possible. CDC Utmost VB is an awnless red spring with wheat midge tolerance which reduces production risk and cost. Custom application of seed protectants available.
AAC Foray VB - CPSR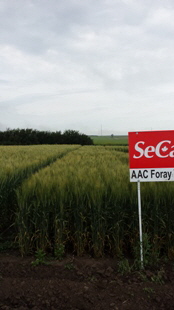 AAC Foray VB is a very high yielding CPS wheat with strong straw, improved protein content and good disease resistance. AAC Foray VB has a good disease package and is resistant to leaf rust, moderate resistance to stem rust and intermediate resistance to bunt and FHB. AAC Penhold is the refuge in AAC Foray VB for added straw strength. AAC Foray VB should be an exceptional fit for all CPS growing areas especially those areas prone to the Orange Wheat Blossom Midge.
AC® Transcend – CWAD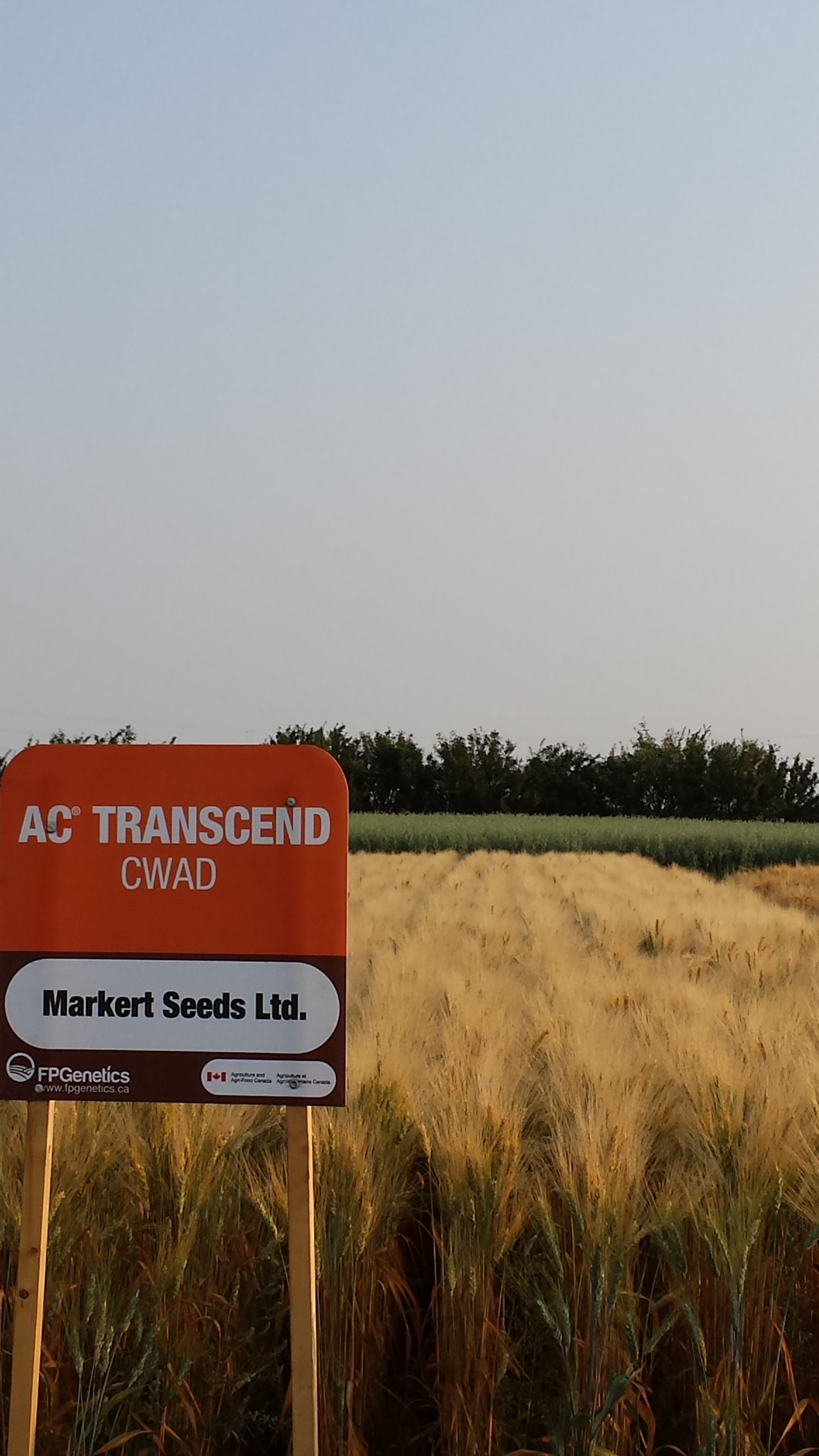 AC® Transcend provides high yield, excellent disease resistance and high quality retention. This variety is setting a new standard for CWAD for both farmers and end users. Improved resistance to FHB, R to leaf and stem rust and common bunt. MR/G to leaf spot resistance. Easy to thresh with good protein and low cadmium. Custom application of seed protectant's available

AAC Chiffon -CWSWS

AAC Chiffon is a soft white spring wheat that meets the end-use quality specifications of the Canada Western Soft White Spring (CWSWS) class. AAC Chiffon is well-adapted to the irrigated wheat growing regions of southern Alberta and southern Saskatchewan. Based on data from the Western Soft White Spring Wheat Cooperative registration trials from 2008 to 2011, AAC Chiffon exhibited higher grain yield than the check cultivars, similar maturity, and taller stature with moderate straw strength. AAC Chiffon expressed resistance to the prevalent races of stripe rust, intermediate responses to powdery mildew, kernel black point and leaf rust, and susceptibility to stem rust, common bunt, loose smut and Fusarium head blight.